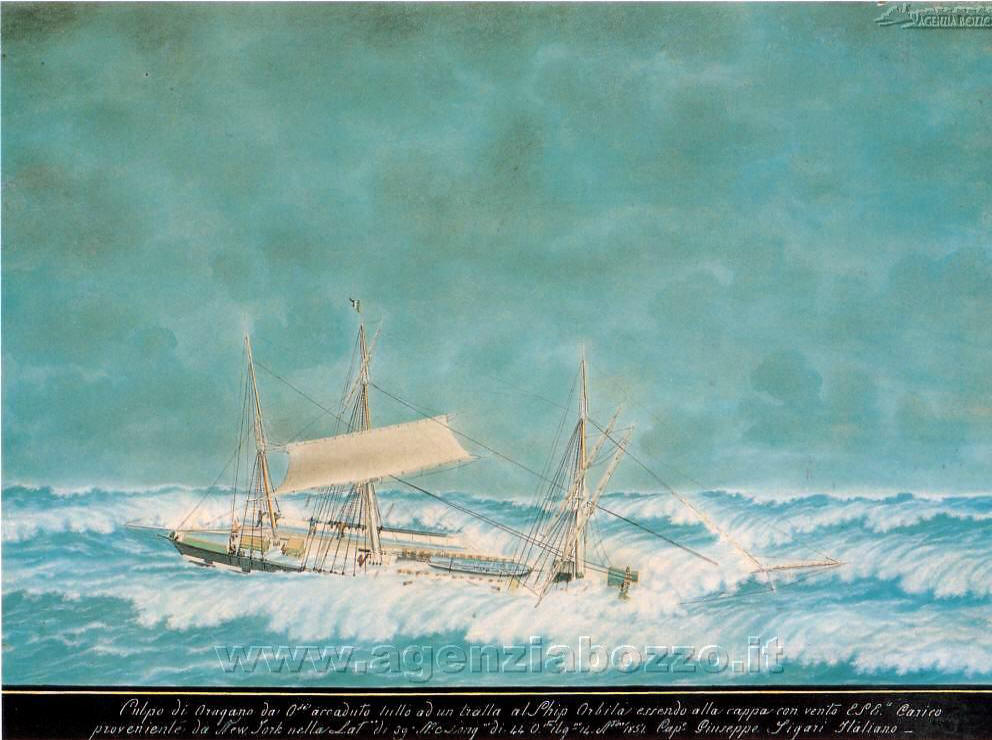 versione italiana

english version

21. GAVARRONE, DOMENICO attr. 1851
A hurricane invests the brig"Orbita" homeway back from New York
Watercolor on paper, cm.50x65 (inv. Costa n.16)

Known data:
TYPE: pole brig
CAPTAIN: Giuseppe
Figari
Caption:
"Blow of Hurricane from WSW; happened unexpectedly to the Ship "Orbita"; laying with E.S.E. wind, loaded, coming from New York in the Lat.de 39° N. and Long.de 44° W. on the 14th day of N.ber 1851. Capt. Giuseppe Figari Italian"
Notes:
Customary of Domenico Gavarrone was to sign their own works specifying also place and date of execution, but also in lack of such a confirmation it seems to refer to its hand this painting of the brig "Orbita" in a hurricane.
Accredited to the paint-brush of the Gavarrone it seems, in fact, the chromatic range, the descriptive definition of the hull, and, above all, the general formulation of the scene.