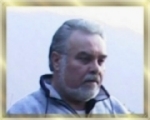 Marcello Bozzo Real Estate Agent
I'm born in Camogli in 1944 and live in Camogli since my birth. Conjugated with two sons. From the first experience of Real estate Management begun in 1965, two years later I have obtained the registration of Professional Real estate agent in the Role N° 88 of the Chamber of Commerce of Genoa (now we exceed N° 2200!).

Since 1967 I have always carried out uninterruptedly the activity of Real estate agent specializing in the area of the Cape of Portofino (Camogli, Recco, Santa Margherita, Portofino, Rapallo, and surroundings) and for the Eastern Riviera, also operating on specific Customer demand as Fiduciary or Mandatory in all Italy and in foreign countries.

Being in the real estate branch from 1965, I'm "the oldest" Agent in the area, with the longest experience in the field.

I have always carried out in the same place my activity with the maximum professional correctness and I never had a single litigation with the Customers due to my office.
I'm enrolled to the F.I.A.I.P. (Italian Federation of Professional Real estate Agents), Member of the C.E.I. (Conféderation Européenne de the Immobilier) and of REALTORS (U.S.A.) that re-unites the most important and authoritative Professionals held to observe a precise and rigorous Code in the Customer's guarantees.
I have always tried to establish a climate of friendly confidence between the Seller and Buyer, and carefully considering the respective requirements, negotiating patiently but with logical firmness, "mediating" therefore between the mutual expectations, trying to put in practical these simple rules:

The Decalogue of Marcello:

1. My Customer is the lifeblood of my business: I will not make sales at all costs. I will make Customers.
2. I will target the heart of my Customer. Never their wallet.
3. Though I may sell my Customers what they want, I will deliver what they need and make their lives better.
4. Courtesy and Service are cornerstones of my relationship with my Customer.
5. How I treat my Customers will determine the level of My Success.
6. I will view complaints as opportunities ... opportunities to create lifelong Customers.
7. Don't underestimate mistakes: often they are a precondition for success, while every pittance I earn unjustly is a debt of fortune I must repay.
8. My prosperity will come from 'growing' people and my best advertisement is their satisfaction.
9. I will guide my business with the perfect blend of heart and mind: making money without making friends isn't a good business.
10. My reputation is everything. After all, isn't integrity all I have and all I will be remembered for?

After sale
Obviously, our job doesn't have an end with the sale of the house; the preference that the skilled Customer reserves to us since forty years of activity is also due to the long experience that allow us to manage at the best the Customers' properties needs, collaborating with him and supporting him for the solution of all the themes concerning the house. All our customers will become our friends and we will never left them alone!

home page